Our representatives have diligently represented MWIA for almost half a century at the various conferences, UN briefings and important events in New York and other countries.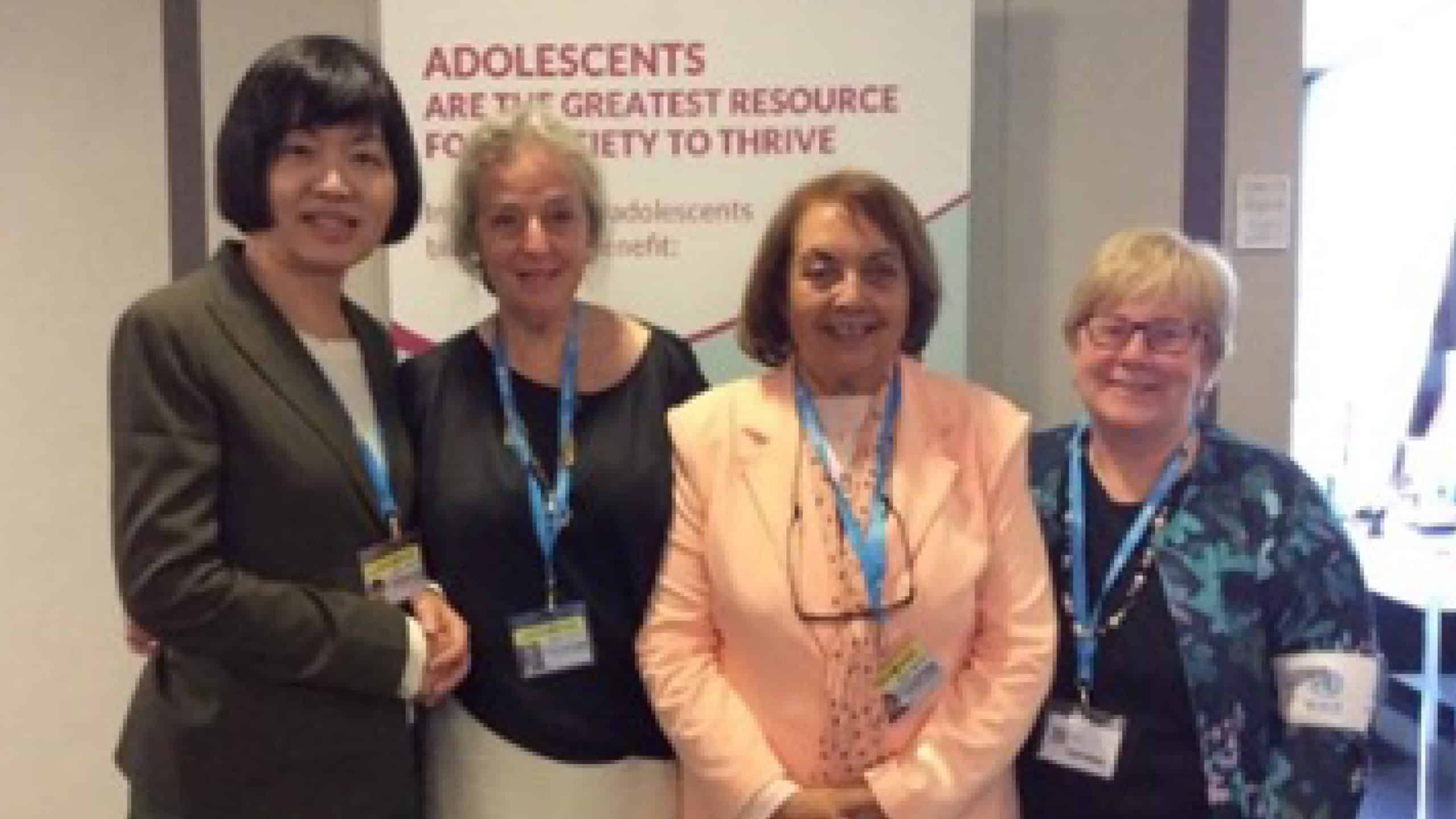 Drs Chuong-Huey Lai (Taiwan), Clarissa Fabre (UK), Shafika Nasser (Egypt) and Shelley Ross (Canada)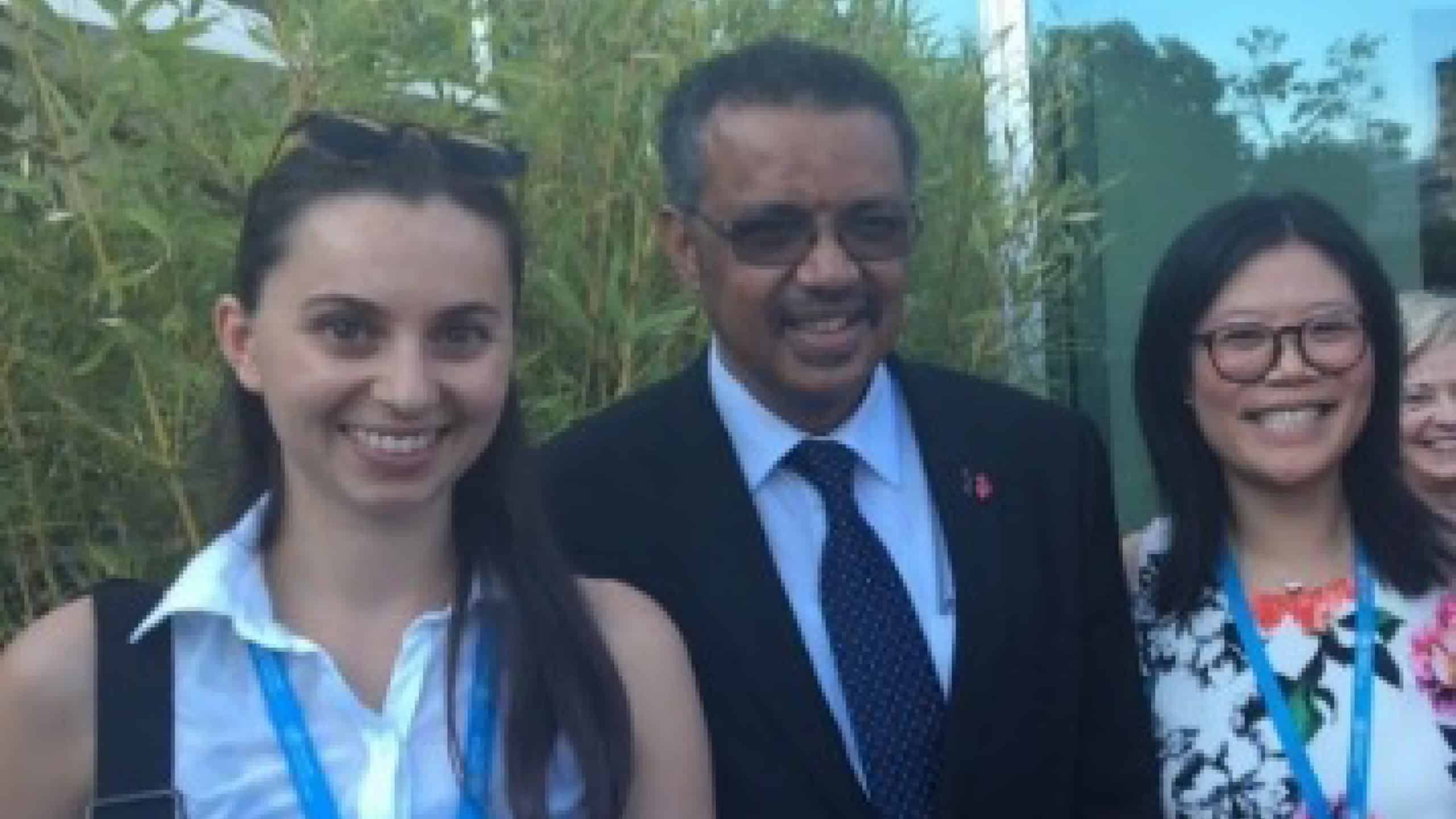 Drs Carmen Hagen (Switzerland) at left and Natalie Yap (Australia) with WHO Director-General Dr Tedros Adhanom Ghebreyesus.
MWIA has presented at the various UN organized international conferences since 1993. Some examples include Dr Satty Gill Keswani at the historic Fourth World Conference on Women: Action for Equality and the Development and Peace conference convened by the United Nations in 1995 in Beijing China. Following the declaration of the Beijing platform for action to achieve gender equality and the empowerment of women at the 1995 conference, MWIA representatives, Drs Keswani and Murthy have participated in Beijing plus 5, Beijing plus 10, Beijing plus 15 and Beijing plus 20 reviews held in conjunction with major events at the United Nations. By being active participants MWIA's commitment to promoting women's issues with a special focus on health has been reiterated.
For the last 20 years MWIA has been successful in holding a parallel event every year based on the theme Commission of Status Women (CSW) which is organized by the United Nations every March spearheaded initially by the Division of Advancement for Women and for the last 5 years by the UN women. Members from various national organizations affiliated with MWIA, such as Australia, Belgium, Canada, Ecuador, France, Germany, Japan, Korea, India, Nigeria, The Netherlands, Thailand, United Kingdom and The United States have been active participants in the commission of the status of women meetings and events.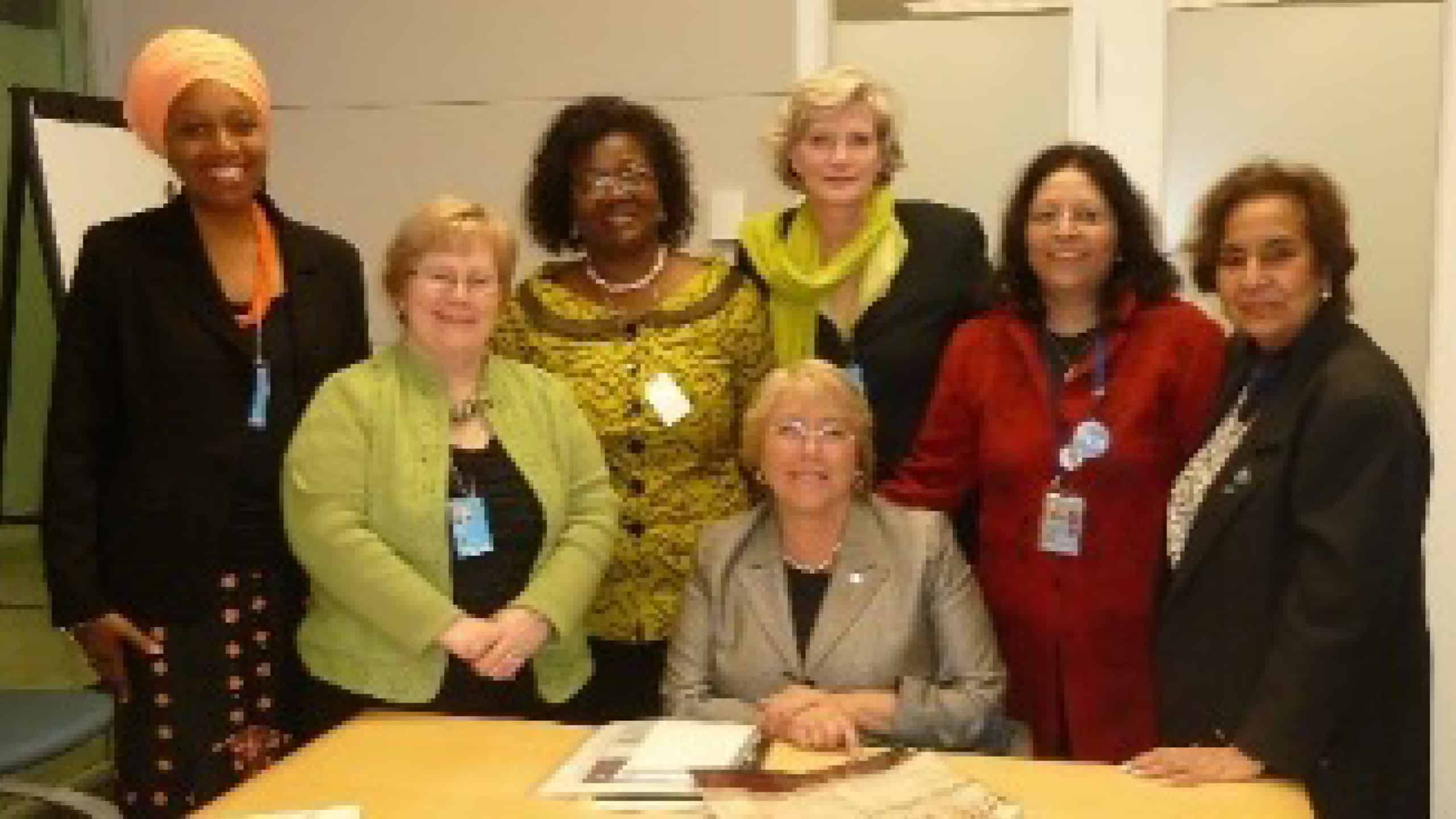 Eleanor Nwadinobi, Shelley Ross, Afua Hesse, Claudia Morrissey, Padmini Murthy and Satty Keswani with Michelle Bachelet, Former President of Chile
Dr Murthy with UN Secretary General Ban Ki Moon
Examples of MWIA work with the UN
 In 1994, Dr Florence Manguyu Past President of MWIA led the delegation at the International Conference on Population and Development in Cairo.
In 2010 MWIA played an active role in the first United Nations Department of Public Information NGO Conference held outside New York in Melbourne Australia. The theme was "Advance Global Health Achieve the MDGs". Dr Padmini Murthy moderated the first panel at the plenary session and MWIA organized a workshop along with members of the Australian Medical Women's Association.
Dr Padmini Murthy represented academia at a prestigious event on education with the former Secretary General Ban Ki Moon organized by the United Nations Department of Public Information in October 2015.
MWIA has partnered with the Australian Medical Women and The DAK foundation to donate portable ultrasound machines to the missions of Grenada, Sierra Leone to promote access among pregnant women of low socio-economic status for fetal ultrasound screening.
Dr Murthy working on behalf of MWIA has successfully partnered with New York Medical College, American Medical Women's Association and the Mission of Malawi to the United Nations on the safe motherhood project which was instrumental in raising funds to build a shelter for pregnant women and supplying 1000 safe mother kits to women. In addition, MWIA NGO reps to the United Nations have been actively working to meet the targets of SDG3- which addresses Good Health and Well Being by sending medical supplies and essential drugs to Grenada, Nepal and Liberia to help the communities in need.