Report submitted by:
Karen Poirier-Brode, MD; CM, AMWA National Coordinator for MWIA, Chair Studio AMWA Committee, and Physician Co-Chair AMWA Social Media Committee. @LadydocOB
Events:
Physician Fertility Cmte Infertility Webinar for Med Students
A Journey & Beyond Never a Mentor, Always a Mentee? A Landry MD
Racism in Medicine discussion
HPV Prevention Webinar Series & Film
GIAHCC & Indiana U Center Excellence in Women's Health
Recognizes Exceptional Black women MD's – National Black History Month
Hosted "How would she view the progress of Women in Med today?" Dr V Pinn & J Nimura
Med Humanities & Elevate Theatre C: Dating during the Pandemic
Times up "If not Us, Who? If not Now, When?" Students discuss
Inequality session: Drs Y Wilson & O Williams
The Truth about Stress Dr K Yates
Intl Women's Day Webinar One World One War Against COVID-19: Global Vaccines & Tx
Hosted Fixing the Gender Gap in Hlthcare Leadership, UN Comm on Status of Women
Dr K Yates Creating a Sustainable Career in Medicine
Actions and Initiatives:
Statement in Support of Peaceful Transfer of Power to Protect Hlth
Participates MWIA COVID-19 Research
Sex & Gender Hlth Collab How sex impacts immune responses & COVID-19
Invites MDs Women's Wellness Equity & Leadership Project
Partners NEXUS nonprofit established to raise bar in women's mental health
Partners COVID-19 Vaccine Edu & Equity Project Inform re process, review, & access to potential COVID-19 vaccines
Cosponsors FemHlth Purpose Summit
Partners Bolder Women's Health Coalition – support aging women's hlth & wellbeing
Death of Dr Moore prompts petition to White House to Pass the ERA
Received CDC director response re test of asymptomatic individuals
Joined amicus brief in case challenging Idaho law that bans transgender women & girls' participation in women's school athletics
Challenged study suggesting women reap significant benefits when mentored/sponsored by men—Journal Retraction Issued
Member – Med Societies for Climate Change & Hlth
Creates support & resource network for Intl Med Grads
Joins WHO Vaccine Equity Declaration
Joins Open Letter to Pres Biden A People's Vaccine– Free & Fair for All READ
Reports on HB 1913 VA Law that expands civil immunity for hlth care MD's & students who seek support from wellness programs
Members in the News:
N Spector MD Explore the Space Podcast
K Templeton MDappt'd NIH Office of Research on Women's Hlth Advisory Cmte. Guest edits future Sex & Gender Research Clinical Orthopedics and Related Research issue; seen in Chicago Tribune on mental hlth toll of Covid-19/ AMWA's Humans Before Heroes
P Murthy MD Faces of Digital Health & mentioned in Feb UN post, Why We Care
M Rorro DO Women of HERstory: music's benefits – Thrive Global
S Ross MD Listen to the Podcast
J Verbinski MD Value of Sex and Gender Medicine efforts – The M Jayson Graham Show
Drs S Marks & N Agarwal answer questions on COVID-19 Vaccine
N Aggarwal MD GIST Healthcare Daily
T Rohr-Kirchgraber MD 2021 AMA PAC Award for Political Participation
N Sandhu MD & Janice Nimura Blackwell's legacy – KTLA.
Dr E Garner Innovating in Tx for Women's Reproductive Hlth – WOC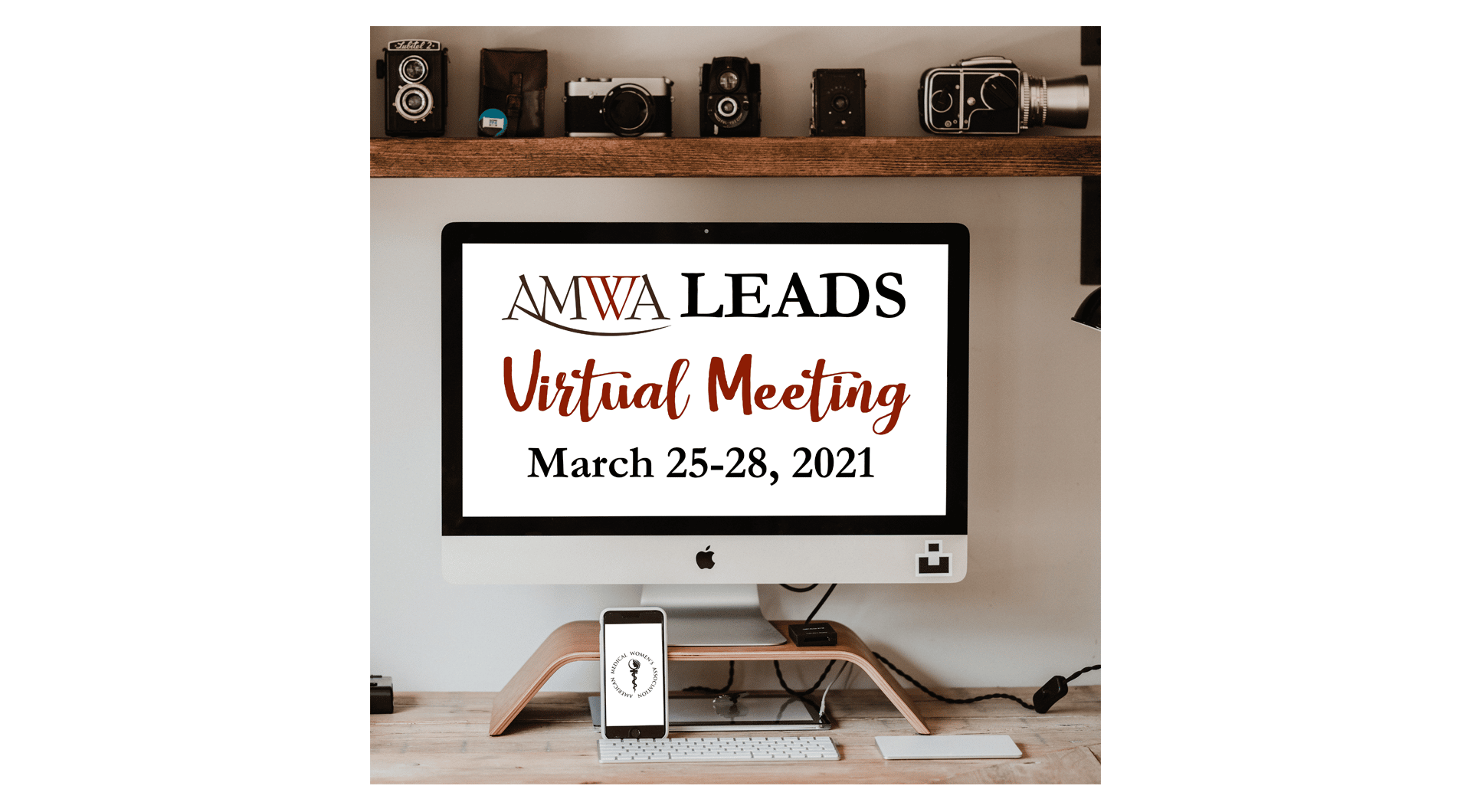 Figure 1. AMWA anticipates an exciting and informative National Meeting, AMWA LEADS, March 25-28.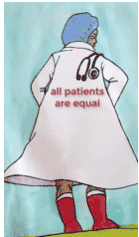 Figure 2. AMWA's White Coat Challenge again virtual – use a lab coat as a canvas. MWIA members welcome. Express hopes for a stronger future as a woman in medicine—email photo to studioamwa@amwa-doc.org, IG post with #whitecoachchallenge, #amwa.