Executive Committee 2019-22
The MWIA Executive Committee are elected at the triennial Congress for a three year term. Click here for more information on the governance structure of MWIA. Click a name or image for more detailed information about a member of executive.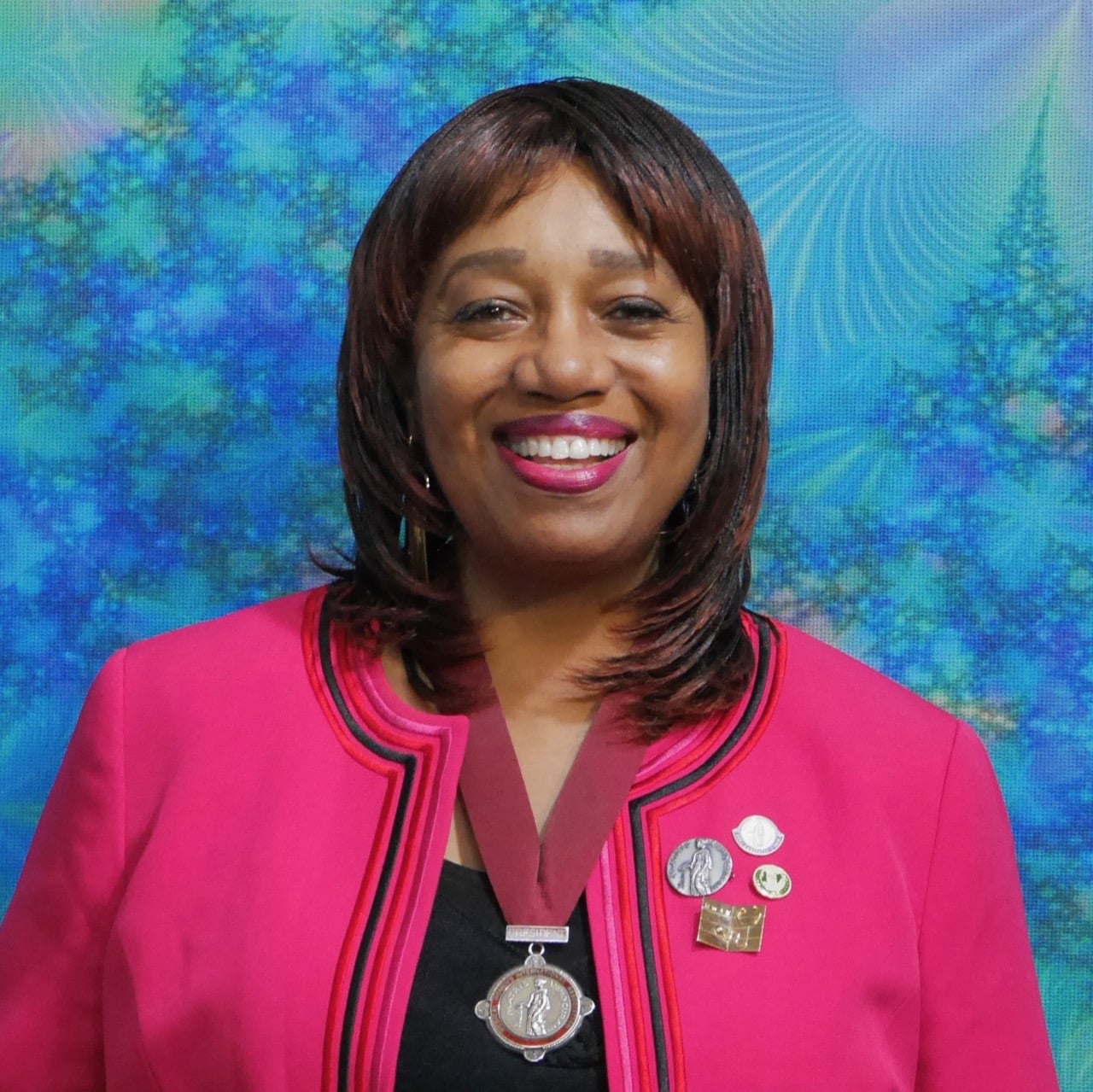 Dr Eleanor Ann Nwadinobi
MBBS, EMA, FAAC, is President of the Medical Women's International Association.
She is a medical doctor with European Union Masters in Human rights and Democratisation, Fellow of the African Arts and Culture.
Eleanor joined Medical Women's Association of Nigeria in 1982, rising to State President in 1997 and National President in 2005. She served on MWIA Scientific, Ethics and Resolution Committees and Chaired the Finance and Public Relations Centennial Committees.
Eleanor is founding Co-Chair, Steering Committee of Every Woman Treaty, Co-country representative for the Working Group on Women Youth Peace and Security, UNOWAS. She worked as WPS expert with DFID; Lead researcher, Gender based Violence – World Bank ; Lead researcher, street children-ECOWAS; Gender adviser, Conflict Stability and Security Fund ;Team lead and Gender expert of drafting team for African Union, Stabilisation, Recovery and Resilience strategy for the countries affected by Boko Haram: Gender Adviser to Tony Blair Institute on the SLP and UN Women Spotlight Initiative.
Dr. Nwadinobi sits on the Board of Blossoms of the Vine Fellowship, Widows Development Organisation, Women First and is advisor to Global Fund for Women.
She is a recipient of several international awards and has authored several publications.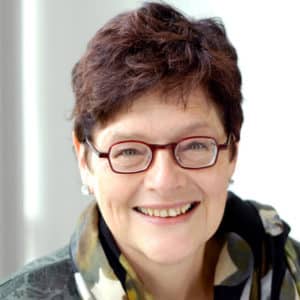 Prof Dr Dr Bettina Pfleiderer
is Professor in the medical faculty of the University of Münster in Germany. She has a PhD in physical chemistry and in medicine.  She works in the Clinics of Radiology of the University Hospital and is head of the research group "Cognition and Gender".  One of her main scientific interests is sex and gender sensitive medicine; among other things, she developed an online exchange platform on this topic (
https://gendermedwiki.uni-muenster.de/mediawiki_en/
). Another focus of her work is "violence against women and children".  She is the recipient of numerous awards, including the Federal Cross of Merit on Ribbon of federal state of Germany. From 2016 to 2019 she was MWIA President; since June 2021 she serves as Vice-President of the European Women's Lobby, which represents 2000 women's associations in Europe.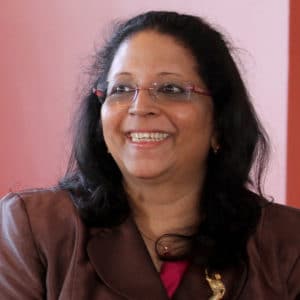 Prof Dr Padmini (Mini) Murthy
Professor and Global Health Director at New York Medical College School of Health Sciences and Practice She has practiced medicine and public health for the past 28 years in various countries. She has been working in various arenas of the health care industry nationally and internationally for the past 30 years. She serves currently as chair  of the Advisory Committee of The Nation's Health , the newspaper of the American Public Health Association (APHA). She has been the recipient of several awards including the Jerusha Jirad Oration Award, Kenyan Medical Women's Association Appreciation Award and The Elizabeth Blackwell Medal, the American Medical Women Association's highest honor in recognition of her work in promoting women's health globally.  She is the first Indian born American to receive this award in 70 years. Dr Murthy has made over 150 presentations and published in peer reviewed journals authored book chapters and edited 3 books.  Dr Murthy's research interests are women's health and human rights, social determinants of health and diplomacy and promotion of global health. diplomacy, Dr Murthy is currently chair elect of the International Health Section of the American Public Health Association which is one of the largest associations of public health professionals in the world. She been elected as Secretary General of Medical Women's International Association, a 100-year-old professional organization in July 2019. She has been elected as 1st Vice President of the Global NGO committee affiliated to the Department of Global Communications United Nations in August 2019.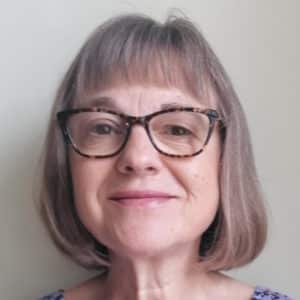 Dr Helen Goodyear
is a Consultant Paediatrician specialising in Paediatric dermatology working at University hospitals of Birmingham, UK and an Associate Postgraduate Dean, Health Education England (West Midlands) looking after less than fulltime training, careers and professional support. She was President of the Medical Women's Federation, UK from 2008-2010.  In MWIA, she was Chair of the Ethics and Resolutions Committee from 2013-2019 and Vice President for Northern Europe 2013-2016. She has a strong interest in medical education and supporting women in Medicine.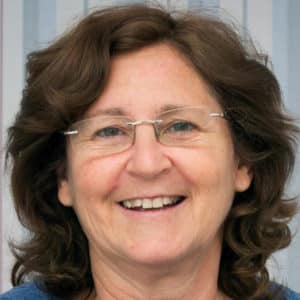 Dr Elizabeth Lorraine-Lichtenstein
is Specialist in Anesthesia and Intensive Care, M D from Karolinska Institute, Stockholm -works in the Childrens Anaesthesia and ICU-department of Akademiska Hospital in Uppsala, Sweden.
Studied Medical Ethics, Feministic Ethics and Gender studies at the university of Stockholm and Jönköping.
During the 90´s worked with the implementation of Gender aspects in the curriculum of all Medical Programmes in Sweden for which a prize was given from the Swedish Government for the – "Most successful program in Gender Equality for Universities".
Co-Author of "Physician, doctor, woman" 1998, a book focusing on what it means to be a female physician.
Written chapter about Gender equity in Sweden in "Gender equity in the medical profession" published 2019.
Speaker at the MWIA-meeting 2019 on "The Effects of the Swedish Sex Purchase Act".
Active member of the Swedish Women Doctor´s association since the 90´s, on the board as of April 2014, vice chair since 2018. As VP for MWIA Northern Europe, represented MWIA at WHO regional Meeting for Europe and held statement. At the EU-parliament talked about "Why Gender matters" at a seminar about women´s health.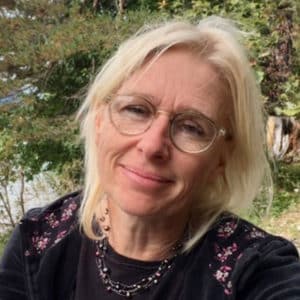 Dr Edith Schratzberger-Vescei
was born on a the 12th of August in 1968 in Upper Austria. After studying medicine in Innsbruck (Austria) I started my postgraduate training in hospitals in Salzburg (Austria), Trivandrum (India), and Hallein (Austria) and did a special training in Psychotherapy. From 1997 to 2004 I studied philosophy in Salzburg and Vienna. I work as a general practitioner and psychotherapist in Vienna and have been teaching at the Medical University in Vienna for 10 years. Since October 2019 I have been the president of the academy of psychotherapeutic medicine in Vienna.
I have been the president of the Austrian Medical Women's Association since 2006 and was the president of the European Women's Lobby from 2016 to 2018. in 2010 as an alternate delegate for the Medical Women's International Association.
I am married and have got three children, Benjamin, 27, Paul, 22 and Flora, 18.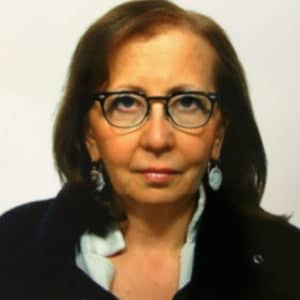 Dr Antonella Vezzani
is the MWIA VP for Southern Europe and chair of the MWIA Research and Scientific committee since 2016. She is an anaesthesiologist at the University Hospital of Parma – Italy and leads the adult Cardiac Surgery Intensive Care Unit. She is the president of the Associazione Italiana Donne Medico (AIDM; 2019-20121) and a co-author of more than 60 publications, including original research articles on international journals, conference papers and book chapters.
From 2008 to date, she is the President of the Equal Opportunities Commission of the University Hospital of Parma and she achieved:
a survey on work-life balance for men and women in medicine
the code of practice on the prevention and eradication of sexual harassment in the workplace
the working group for the prevention of violence against health workers
gender to be included in the mission hospital annual report
In addition, from 2012, she realizes, in Parma, an annual meeting on gender medicine with the aim to raise awareness the public and professionals on the issue of gender difference. Moreover she designed two training programs to improve attitudes, beliefs and behaviours of health care providers regarding domestic violence.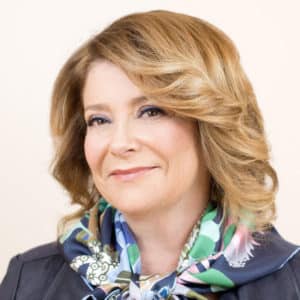 Dr Vivien Brown
Family physician and author in Toronto. She is the North American Vice President for the Medical Women's International Association and is excited to share her voice on the world stage, at the United Nations and the World Health Organization.
She is honored to be a Board member of the Women's Brain Health Initiative. Dr. Brown is Vice President of Medisys Health Group, a business dedicated to preventative health. The College of Family Physicians of Ontario named Dr. Brown "Physician of the Year for the Region of Toronto" in 2012.
Promoting good health for women, her book, "A Woman's Guide to Healthy Aging" was published last fall and is a best seller in Canada.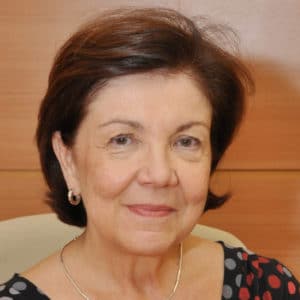 Dr Magda Carneiro-Sampaio
Professor of Clinical Pediatrics at Faculdade de Medicina da Universidade de São Paulo (FMUSP), Brazil (since 2005);
Member of the Brazilian Academy of Pediatrics;
Specialist in Pediatric Immunology, particularly dedicated to the Inborn Errors of Immunity, formerly called Primary Immunodeficiencies;
Coordinator of a program for Rare Diseases at FMUSP.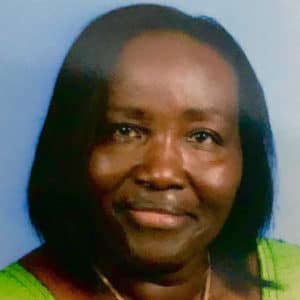 Dr Christine Sadia
is Dental Surgeon and Public Health Expert with a Doctorate in Public Health (focus in Policy, Health and Innovations and Gender and Health). Has a vast and rich over 30-year career working at country, regional and global levels. She has influenced global advocacy on women's development and participated in issues relating to human rights, gender inequality and sustainable development. Has occupied many leadership positions and received several awards and accolades. She is a founder of several national and regional women's professional associations and networks. Currently, a member of the WHO Africa Region – Family, Reproductive Health – Technical Advisory Group (FRH-TAG). She was involved in the formation of the First Ladies of Africa Initiatives on HIV/AIDS. and ardent believer in women's empowerment, nurturing talents of young women and intergenerational learning and mentorship.
Has passionately championed gender equality which led her leading the delegation of Christian Women from Africa to the World Women's Conference in Beijing as a young Executive Secretary – All Africa Conference of Churches. Her proven accountable governance has seen her support several Boards and Organisations. She has (i) A deep analytical capacity and refreshing intellectual curiosity (ii) An independence of thought and bold eloquence on her subject matter and indefatigable personal drive in any endeavour she undertakes no matter how challenging it may be. Due to her openness and team spirit, she has been able to work with persons of different nationalities and cultural backgrounds in assisting to bring fresh perspectives to development and networks.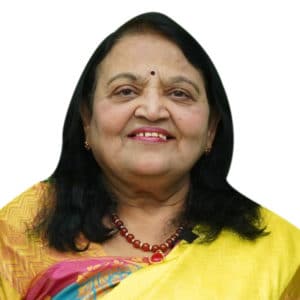 Dr Mandakini Megh
is the Director and Consulting Obstetrician and Gynaecologist, of Dr. Megh's Gynaeo Care Clinics Mumbai. Presently she is holding the prestigious post of International Vice President Medical Women's International Association, Central Asia. She is the Chairperson of Indian College of Obstetricians &Gynaecologists ICOG-FOGSI. She is the Chairperson of AMOGS.She is member of National Monitoring Committee of PCPNDT of Govt. of India. She was holding the post of Dy. Director of Health Services, Government of Maharashtra, in charge of Family Welfare RCH, Pc PNDT, MTP. She was also advisor to officer on special duty, Family Welfare government of Maharashtra, Health Department Mantralaya, Mumbai. She was holding the prestigious post of Superintendent Cama and Albless Hospital for Women and Children in Mumbai. She has been maternal health consultant for Government of Maharashtra –UNICEF. She was Dean of Indian College of Medical ultrasound, Past president of Indian federation of Ultrasound in Medicine & Biology (IFUMB) and also Past president of Association of Medical Women in India. She was Hon. Visiting professor of Sawangi Meghe medical College, Wardha & Hon associate professor of PDMC medical College Amravati. She has significant contribution in formulation of Policies for Government of Maharashtra, specially maternal Health RCH & Family Welfare.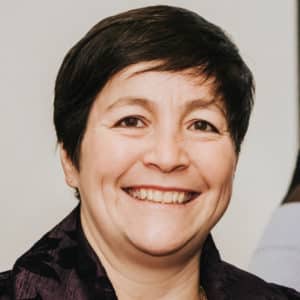 Dr Desiree Yap
is a Specialist Obstetrician and Gynaecologist working at the Royal Women's Hospital and Monash Medical Centre in Melbourne, Australia. She also has a private gynaecological practice. She also has a Master in Public Health and Tropical Medicine. Desiree is active in the Australian Federation of Medical Women as well as her State branch – the Victorian medical Women's Society and is a past President of both. She is also the Vice-President of the MWIA Western Pacific Region. Desiree is an advocate for women's health and was on the Board of Women's Health Victoria for 8 years and Chair for 2 of these years. She mentors female medical students and doctors and has been on a number of government advisory groups and is involved with other professional medical committees. She is a Member of the Order of Australia, which she received for significant service to women's health, and to medicine.