Leone McGregor Hellsted Fund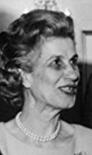 Leone McGregor Hellsted (Sweden), MD, PhD, DSc
MWIA President from 1970 – 1972
She devoted many years to assembling a collection of autobiographical sketches of medical pioneers around the world. After her death, the anthology, Women Physicians of the World: Autobiographies of medical pioneers was published — a unique volume highlighting the lives of 91 women from 27 countries. The surplus from the sale of this book project was used by MWIA to establish the Leone Hellstedt Fund in memory of her.
The Leone McGregor Hellsted Fund was established in 1986 and provides and provides funding for various projects of the association with approval from the Executive Committee.
Criteria applying to fund:
Applications can be submitted at any time.
The fund will be awarded on the strength of the submitted proposal and submitted budget
MWIA national association of the applicant or individual MWIA members applying for funding must be in good standing for at least 2 years.
Projects should be related to the main priorities of MWIA such as gendered violence, leadership, sex and gender sensitive medicine, gender equity and empowerment and work life balance and should increase the visibility of MWIA.
Projects should benefit more than one association within MWIA and should provide some enduring content or programming.
A detailed draft budget should indicate the use of all funds with a maximum amount of 2000 CHF that can be asked for. No funds should be used on travel, meals, or honoraria.
Please apply for the fund by using the following application form:
For questions, clarifications, submission of the form, please contact the EWL Secretariat through E-mail: secretariat(add)mwia(dot)net