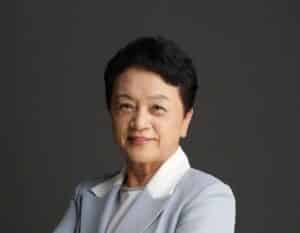 Dr. Bong Ok Kim – MWIA Regional Vice President for Western Pacific
The 32nd International Congress was held at Taipei International Convention Center in Taipei, Taiwan from June 24-26, 2022. Due to the Covid-19 pandemic international participation was restricted to online except ExCo members and Dr. Yoshiko Maeda from Japan and me. We were closed in a big travel bubble. Members of the Taiwan Medical Women's Association participated in-person.
The theme was Young Women Young Doctors: Our Inspiration Our Future. The Scientific Program was excellent and very well organized. The social program including a welcome reception and gala dinner which were great even with limitation in physical contact.
Three sessions of the general assembly were held followed by the awards and closing ceremony. The hybrid format of the general assembly was not familiar to the members and great lessons were learnt through this experience.
I would like to express my deep appreciation to TMWA members who devoted themselves to make the International Congress a great success overcoming many difficulties. My special thanks go to Dr. Chyong-Huey (Sherry) Lai, president of TMWA, who worked so hard for this Congress. She served as Chair of the Local Organizing Committee.
In the new triennium I have participated in multiple ExCo meetings and two sessions of Strategic Planning retreat.
From Vietnam, two new individual members were approved by the ExCo meeting held on Aug.18, 2022. They are Dr. Zarrin Siddiqui and Dr. Ha Minh Thuy. Welcome to MWIA and WPR.
For WPR I have had only a few communications since June. I am scheduling a regular regional on-line meeting with national associations and individual members of WPR.