The Medical Women's Federation (MWF) has just elected a new Honorary Secretary, Dr Becs Winterborn, following the very sad death of Dr Anthea Mowat. Anthea was a much-loved member of the Executive who was involved in many BMA committees, and particularly stood up for Staff and Associate Specialist doctors.
Dr Becs Winterborn, a Consultant Vascular Surgeon for over 10 years said this on her appointment: "As someone who has experienced first-hand the sexual harassment described in the recent BJS paper, the gender pay gap described in the 2020 review 'Mend the Gap', navigated training with 2 pregnancies and Consultant life with a daughter who has suffered with complex migraines and a functional neurological disorder since the age of 6, I feel well-equipped to inspire, support and be a fierce committed stance for women in medicine, everywhere."
MWF has many medical student members, with representatives in most medical schools, and a representative on Council. Every year there is a student essay prize. The winner this year was Japjee Parmar writing on the topic 'Was, Is and Will Medicine be Sustainable?" and her excellent essay can be accessed here:
https://medicalwomensfederation.org.uk/news-events/competitions/winners-entries?view=article&id=450:katherine-branson-essay-2023-winner&catid=30:winners-entries
As in many countries the health service in the UK is under great strain. Since its birth in 1948, successive governments have chipped away at the NHS. Britain's best-loved institution is now under greater threat than ever, besieged by a combination of underfunding, understaffing and the predatory private sector. Dr Gavin Francis, in his book 'Free For All: Why the NHS is Worth Saving' shows us why we should fight for it.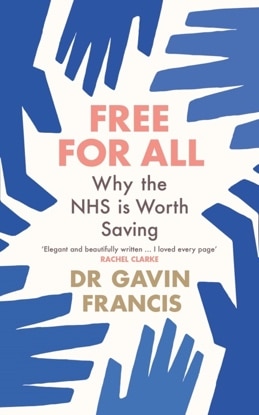 MWF is holding its Spring Conference in Cambridge on 10th May 2024. You are all very welcome! To register your interest, click here. 
Dr Clarissa Fabre, NC